We can help turn virtually any swimming pool into functional event space. Strong enough to hold a private party on, and for special events, corporate events, or any other activity you care to mention.
Other Pool Covering options include the Expandable Trussing System, the Modular Style Pool Cover, and Floating Pool Covers.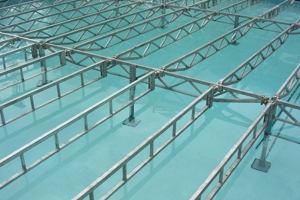 Above: Expandable Style Trussing System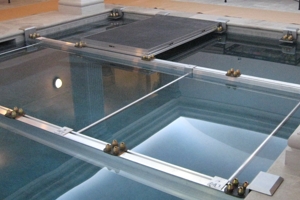 Above: Modular Style Pool Cover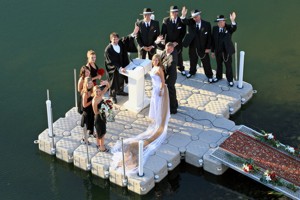 Above: Floating Pool Cover
Working alongside architects, pool builders, and homeowners, Walk On Water will assist with the design and fabrication of your chosen custom built over pool floor system.

Simply provide us with a minimal amount of information to get the process started, by completing our online questionnaire.
Click here to complete the online questionnaire.