Entertainment Platforms

Bands, DJ's, comedians, dancers, and entertainers of every kind can really enjoy a center stage feeling when performing on a platform in the middle of a pool. This is truly a cost effective way to utilize previously unavailable space, add excitement to your event, and allow all of your guests to enjoy the show.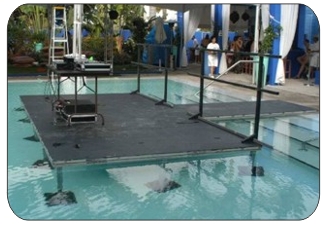 Coming Soon!
If you are looking to purchase a pool cover please complete our questionnaire on the "Contact Us" page, and we'll call you to discuss your options.