Promotional Opportunities

Impress your VIP's, potential clients and the competition by showcasing your latest product. Add the 'WOW' factor and make a dramatic statement when we place your product center stage.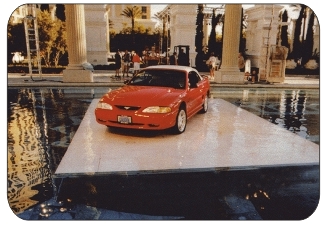 Showcase your latest innovation, vehicle or product on the open water of a pond at the next corporate golf tournament. We'll can even slightly submerse the floor to give the effect that the showcased item is standing on top of the water!
If you are looking to purchase a pool cover please complete our questionnaire on the "Contact Us" page, and we'll call you to discuss your options.