Private Venues

Swimming pools, water fountains, or hot tubs can be covered with our over pool flooring system at any venue for your next event. Create extra space and add another unique element to your venue.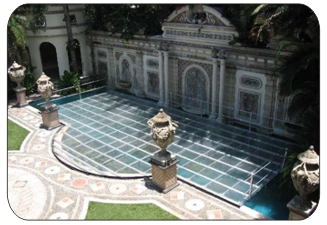 If you are fortunate to have a concrete pond or pool on property and would like to offer an outside forum for weddings, and social gatherings give us a call. We can transform that area into an exciting and functional event space.
If you are looking to purchase a pool cover please complete our questionnaire on the "Contact Us" page, and we'll call you to discuss your options.